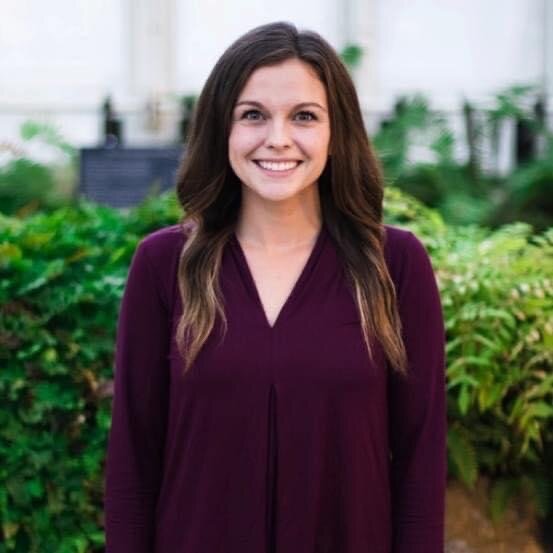 Share Your Memory of
Sarah


Obituary of Sarah Jane Wilson
On April 14, 2022, our beautiful Sarah Jane Wilson was taken from us at the age of 27. Sarah is the definition of joy, happiness, kindness and love.
Sarah was born in Moncton, N.B. on April 5, 1995 and she grew up in beautiful Sackville, N.B.
Over the years, Sarah attended various groups; swim club, basketball, Awana and Pioneers. Sarah graduated from Tantramar Regional High School in 2013. Later she attended the University of New Brunswick where she earned a Degree in Kinesiology in 2017. From there she attended Acadia University, where she earned her Bachelor of Science in Nutrition in 2020. Sarah was just beginning her career as a Dietitian in Amherst, N.S.
Sarah Jane Wilson was the most thoughtful person, who lived large and loved hard. She always prioritized having fun with those she loved, from fishing, hunting, working out, cooking or just shooting the shit, she was always giggling. Sarah made friends so easily and celebrated all of them so enthusiastically. She was great at telling and showing everyone how much she loved them and how proud she was of their accomplishments. We could all learn from her that we need to slow down, enjoy life and tell your loved ones how you feel about them as often as possible. Our exceptionally bright and bubbly girl will be missed so deeply by so many, FOREVER!
Sarah was Adam's soulmate and the love of his life, an amazing daughter to Joey and Jacqueline, as well as sister to Jessica. She enjoyed being outside and was always up for an adventure. Special memories of Sarah include her smile and giggle, sitting on the couch eating chips, bingo Tuesdays in the garage and her continuous talking. She had a great love for her cat Penny and doing Cricut projects with Jessica.
Sarah was truly one of a kind. She was often the smallest person in any given room but always wore the biggest smile. Her infectious laugh and beautiful personality drew anyone and everyone to her, making it a near impossible feat to remain disgruntled. Sarah had the very rare gift of being able to single-handedly light up any atmosphere by simply being herself. An incredible soul inside and out, Sarah will be dearly missed.
Sarah will be so missed by her parents, Mary and John Wilson; her beautiful sister, Laura Wilson Andrews (Christopher Andrews); her favorite brother, Jason; her little baby niece, Quinn D'Arcy Andrews; her fiancé (her bud) Adam Archibald; her maternal grandparents, David and Elizabeth Olmstead, as well as by her five uncles, six aunts, eleven cousins and many friends.
Funeral arrangements have been entrusted to Erin Campbell and staff of Campbell's Funeral Home, Sackville. Sarah's funeral service will take place on Saturday, April 23, 2022 at 1 pm at the Middle Sackville Baptist Church with Rev. Mark Reece officiating. The funeral will be livestreamed on the Church's YouTube Channel, https://www.youtube.com/TheChurchbytheLake
The burial will take place in the Westcock Cemetery.
Sarah's family wishes to invite you to a reception to celebrate her life on Sunday, April 24, 2022 at the Royal Canadian Legion in Sackville from 12 pm until 5 pm.
If so desired, donations in memory of Sarah may be made to the Sackville Food Bank, the Sarah Wilson Memorial Fund at Acadia University by visiting this link http://giving.acadiau.ca/SarahWilson or to the charity of one's choice.
On-line condolences and sharing of memories may be forwarded to the family through our website www.campbellsfuneralhome.com or by visiting the funeral home Facebook page.
Funeral Service
1:00 pm
Saturday, April 23, 2022
Middle Sackville Baptist Church
14 Church Street
Sackville, New Brunswick, Canada
(506) 536-2615

Get Directions
Reception and Celebration of Sarah's Life
Sarah's family wishes to invite you to a reception to celebrate her life on Sunday, April 24, 2022 at the Royal Canadian Legion, 15 Lorne St, Sackville, from 12 pm until 5 pm.