About Us

Our Home
For six generations, Campbell's Funeral Home has been privileged to guide families through difficult times. People often comment on the comfortable atmosphere of our Funeral Home. That's not only because of the personal service we provide, but also the character of the building, its public and private spaces, and the generous and warm welcome that is always provided here.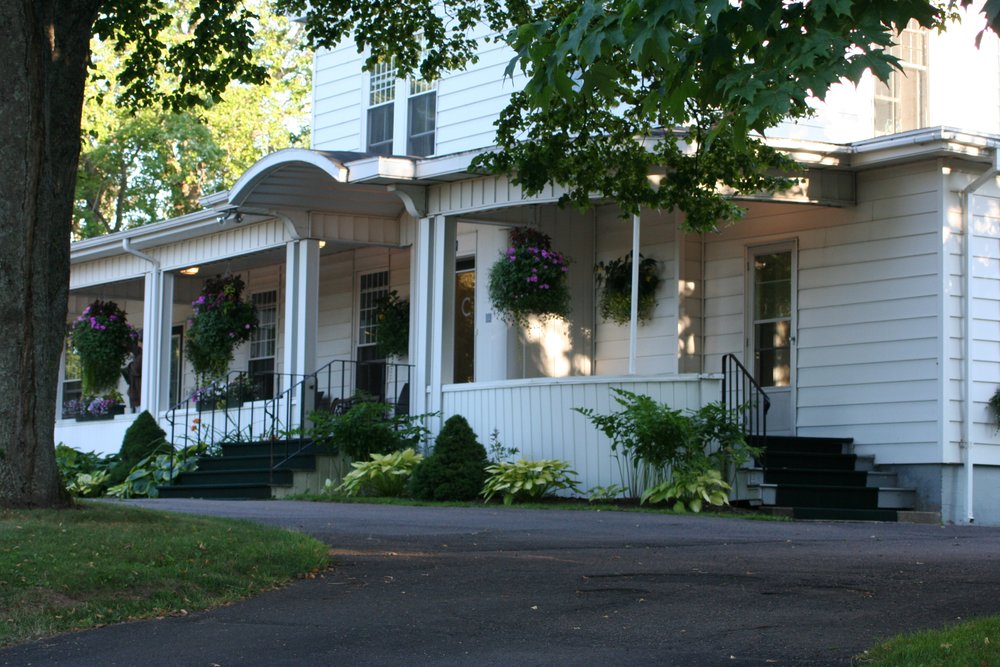 The Campbell Family
The history of the Campbell family businesses goes back more than 165 years in Sackville, New Brunswick. The family served the community through the carriage and wagon manufacturing business founded by William Campbell's great-great-grandfather Ronald, who emigrated from Scotland, starting his business in Sackville in the early 1850s. The Campbells initiated the funeral business through the production of caskets and boxes, using skilled craftsmen employed by the carriage factory. To read more about the history of the Campbell family businesses, visit Our Heritage.
William was the fifth generation Campbell to run the family business, and upon his death in January of 2000, his daughter Erin became the sixth generation and the first woman to take over the family business.
The Campbell family has always taken pride in their history of community service and in offering honest and practical advice while satisfying the wishes of bereaved families.
Campbell's first funeral home was located on Union Street in Sackville, moving to the current location, a turn-of-the-century home, at 89 Bridge Street, in 1964. In 1994, a major expansion and renovation took place, more than doubling the home's seating capacity. The funeral home can now accommodate up to 300 people in its chapel, reception area, and family room. The funeral home also includes kitchen and reception facilities, is fully air-conditioned and is wheelchair accessible. The business employs two full-time and four part-time staff.
Campbell's Funeral Home offers a full range of services, including traditional and non-traditional funerals for all faiths and beliefs, pre-arranged funerals, full cremation services, aftercare services, monument sales, and memorial donations.