Merchandise
Campbell's Funeral Home offers several optional memorial products to enhance the funeral service and provide as keepsakes for your family and friends. Talk to us about personalized service programs, candles, memorial DVDs and memory cards or bookmarks.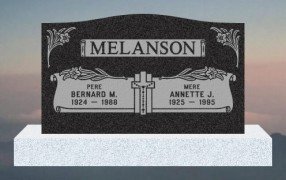 Campbell's Funeral Home is an agent for Heritage Memorials. We can assist you with selecting the monument and design of your choice.
Visit heritagememorials.com for more information.