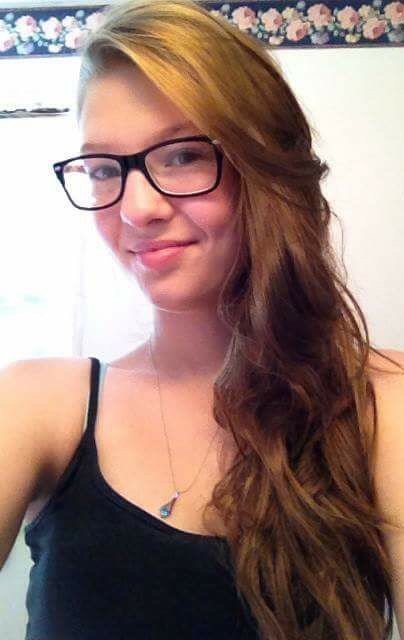 Obituary of Nicole Novak
It is with profound sadness that we announce the sudden passing of Nicole Novak, at the Moncton Hospital on Tuesday, July 18, 2017. Nicole passed away surrounded by her loving family at the age of 19 years.
Born on September 23, 1997 in Sackville, N.B., she was the daughter of Lisa Viola (Dobson) and Brian Joseph Novak.
Nicole loved working with the elderly and was enrolled in the Personal Support Worker course which she was to graduate from this November. She loved life, was outgoing, stubborn, caring, funny, and would always be there to help anyone who needed something. Nicole loved her dog Bella and her cats, Alice and Precious. She enjoyed being with her friends, spending time at the beach and cottage and loved the freedom of being able to drive wherever she needed to go. Nicole's bubbly personality, beautiful heart and soul and her love for life will be greatly missed by all of her family and friends.
Nicole will be lovingly remembered by her mother, Lisa (Menjo) Norden; her father, Brian Novak; her sister, Robin (Cody) Novak; her brothers, Chris (Norma) Novak, Jon (Carine) Novak and Luke Novak; her grandmothers, Louise Dobson and Oma Norden; her nephews, Mason and Caleb; her step-sister, Cheryl (Gabi) Norden; her step-brother, Christopher (Jordan) Norden; her several aunts, uncles and cousins, as well as by lots of special friends.
Nicole was pre-deceased by her paternal grandparents, Virginia and Ralph Siddall; her maternal grandfather, Stanley Dobson, as well as by her paternal grandfather, William Novak.
Funeral arrangements have been entrusted to Campbell's Funeral Home, 89 Bridge Street, Sackville, N.B. (506) 364-8188. Family and friends are invited to celebrate Nicole's life on Friday, July 21, 2017 from 6-9 pm at the funeral home.
In lieu of flowers, donations in memory of Nicole may be made to the Lillian Allbon Animal Shelter in Cumberland County, N.S. or to the charity of one's choice. On-line condolences & sharing of memories may be forwarded to the family through our website www.campbellsfuneralhome.com or by visiting the funeral home Facebook page.