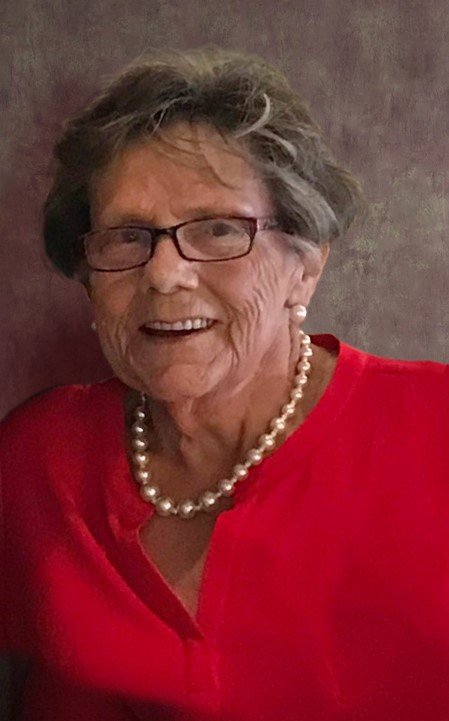 Obituary of Carolyn Louise Bowser (Fletcher)
Carolyn Louise (Fletcher) Bowser died peacefully in her home, surrounded by family on Sunday, August 18th, 2019 at the age of 74.
Carolyn is survived by her children, Richard, Danny (Kim), Pam and Patti (Roy). Her grandchildren Jordan (Kathleen), Jaden, Jensen, Madison, Ross, Ceilidh, Jillian. Her siblings Ronnie, Johnny (Linda) and Kenny (Colleen), as well as many special nieces and nephews. She was also survived by her best friend, Jenny Cormier and by her sons-in-law, Kevin Wood and Paul Bennett.
She is pre-deceased by her parents, Viva Maud (Terry) Fletcher and Clifford Oswald Fletcher; her sister Barb, her husband, George Estabrooks and their daughter, Linda, as well as by her beloved pup Sophie.
Carolyn was born on January 16th, 1945 in Sackville, New Brunswick. She graduated from New Brunswick Community College in 1995 with a diploma in Nursing. She dedicated herself for many years caring for others as a nurse at the Drew Nursing Home, private care and at the Sackville Memorial Hospital.
Carolyn was a dedicated member of St. Paul's Anglican Church. She also served many years as a Girl Guide Leader in Sackville. Volunteering was a way that she could give back to her community and was very rewarding.
She often could not be found home, because she was busy running the roads with her best friend Jenny. Carolyn loved shopping, spending the day at the salon, touring local sights but she loved nothing more than being with her family. Some of the most precious times were spent at the family's cottage at Anne's Acres. Carolyn was the heart of the family and will live on through all the precious memories she created and lives she touched.
She will be deeply missed by all.
The family wishes to thank Extra Mural, especially Mom's nurses Carol, Haidee and Claudine, the cancer clinic nurses at the Moncton Hospital, Dr. Johnston and Dr. Mansfield.
Funeral arrangements have been entrusted to Campbell's Funeral Home, 89 Bridge Street, Sackville (506) 364-8188. Visiting hours will take place at the funeral home on Tuesday, August 20, 2019 from 6:30-8:30 pm. The funeral service will be held at St. Paul's Anglican Church in Sackville on Wednesday, August 21, 2019 at 11 am with The Rev. Canon Kevin M. Stockall officiating. All are welcome to attend to celebrate Carolyn's life. The burial will take place in the Four Corners Cemetery.
In lieu of flowers, donations in memory of Carolyn may be made to St. Paul's Anglican Church, the Sackville Hospital Auxiliary, or to the charity of one's choice. On-line condolences and sharing of memories may be forwarded to the family through our website www.campbellsfuneralhome.com or by visiting the funeral home Facebook page.