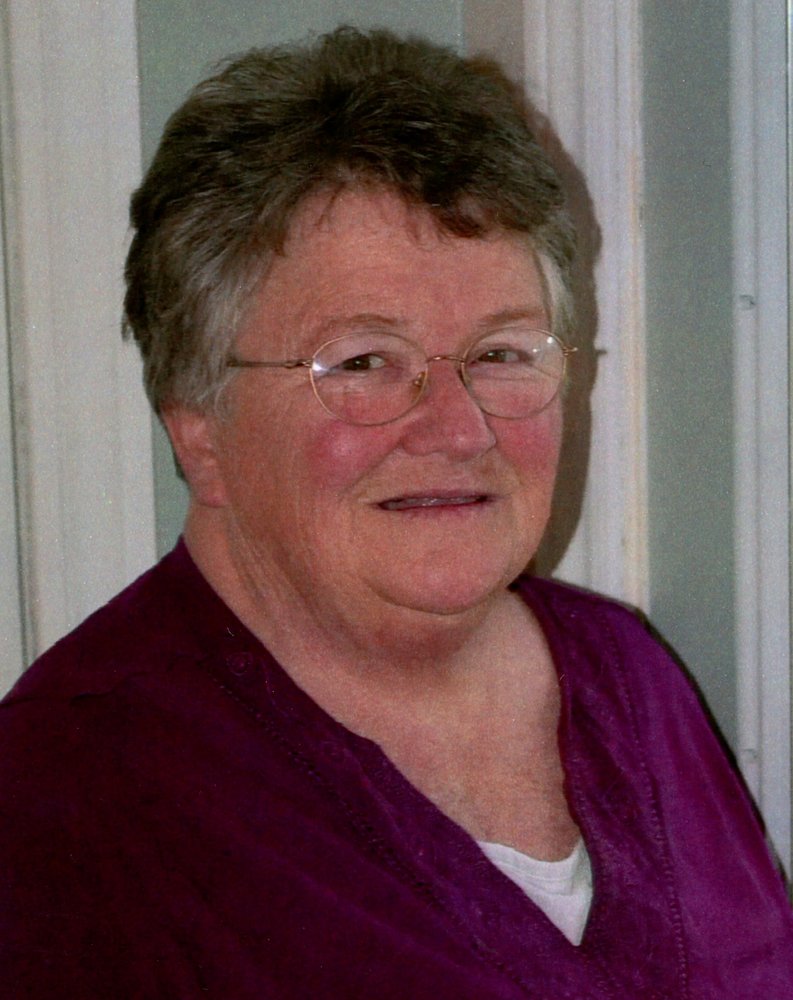 Obituary of Patricia Ann (Amos) Estabrooks
It is with great sadness that we announce the passing of Patricia Estabrooks on Saturday, May 25th. She passed peacefully at the Drew Nursing home with her family by her side.
Patricia loved of all things that bloomed and was an avid gardener. When not working on her rose bushes or irises, she could be found at greenhouses or plant sales looking to add to her collection. She was also known to be an expert bargainer when it came to picking slips from plants she liked, whether from friends or complete strangers.
Patricia never went anywhere without her camera. Anything and Everything could be a photo-op for her. She loved taking pictures of family, friends, places, events, animals, and of course flowers. Every social get-together ended with, "Ok Everyone, time to get a picture".
Patricia was known to put many miles on the cars she owned. She would take trips to New England with her sister, had criss-crossed the country with her husband, camped many different places with her children, took as many 'scenic routes' as possible when going anywhere. Most often it was Sunday drives where there was no destination, just a direction, just to see what was there. She loved the adventure in the little things you can find, on a road trip, when discovering a place you haven't been before.
She was friendly and kind to everyone. She would spend hours at the grocery store just to get milk and bread (and forget the milk) because she was always chatting with someone, wondering how they are and what's new with them.
Patricia was a sports Mom. She often was off driving her daughter to baseball or travelling with her daughter's choir on trips. She would always be found on the bleachers or in the stands of her son's hockey/football/baseball games and practices. She would even rarely miss one of her husband's beer league softball games.
Then came grandchildren. Patricia hated to cook, but loved to bake, and would love baking goodies with her grandchildren. She would take them across the field to feed sheep, or down to the marsh to pick wild berries. Storytime was one of her favourite times with her grandchildren.
From her first lamb (Lambchops) to her last cat (Patches), Patricia loved animals. Patches would always be at her side, (or underfoot), everywhere she went. There was always a bag of stale bread that was set aside to feed her crows.
Patricia was a teacher, in schools but also in life. She taught Art and Mathematics (and eventually anything and everything) in the former; good values and morals in the latter. Her smile brightened any room she entered, and she touched the lives of everyone she met.
Patricia will be sadly missed by her husband of forty-three years, Greg; her son Michael (Tami) and their daughters Lila and Sophie; her daughter Carrie (Alex) and their sons Kyle and Ryan and their daughter Simone.
Patricia is survived by her brothers David (Linda), Allison (Jean), Brian (Linda), and Gary (Kim); and her sisters Katherine (James) and Deborah (Ralph).
Patricia is predeceased by her parents Frederick and Shirley (Scott) Amos, as well as by her sister, Judy.
Arrangements have been entrusted to Campbell's Funeral Home, 89 Bridge Street, Sackville, N.B. (364-8188). Visiting hours will take place at the funeral home on Thursday, May 30, 2019 from 2-4 and 6-8 pm. The funeral service will take place at the funeral home on Friday, May 31, 2019 at 2 pm with Pastor Daniel Basham officiating. The burial will take place in the Sackville Cemetery. Family and friends are invited to join together at St. Ann's Anglican Church Hall in Westcock, NB, following the service, to enjoy a time of fellowship and remembrance.
In lieu of flowers, donations in memory of Patricia may be made to the Heart and Stroke Foundation, Canadian Cancer Society or to the charity of one's choice. On-line condolences & sharing of memories may be forwarded to the family through our website www.campbellsfuneralhome.com or by visiting the funeral home Facebook page.