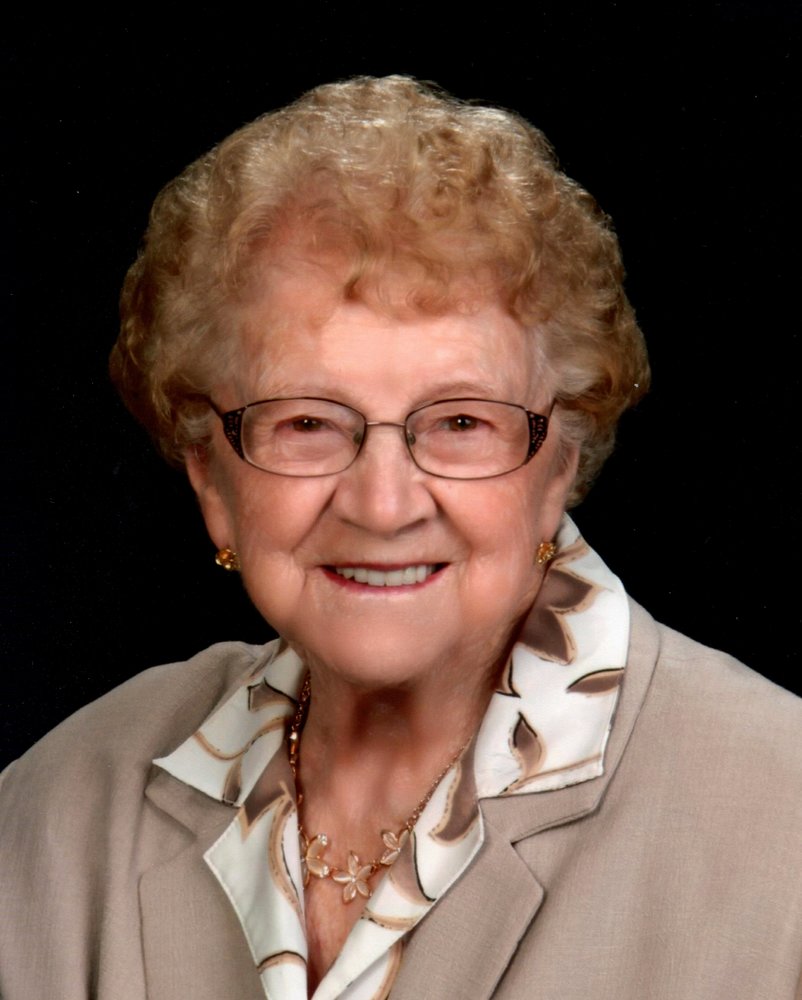 Obituary of Gwendlyn (Sears) Crossman
G. Gwendlyn (Sears) Crossman, only daughter of the late Coleman and Isabel (Hicks) Sears, went to be with the Lord on Wednesday, May 22, 2019 at the Sackville Memorial Hospital with her family by her side. Born on January 5, 1924 in Midgic, NB, Gwen passed away at the age of 95.
Gwen enjoyed doing things for her family and friends. She was involved in many things at her church, as a Sunday school teacher, leader in C.G.I.T, Awana and a member of the Social Committee. A life-member of W.M.S, Dominion life-member of W.M.S, member of Sackville Senior's Club, Heritage Trust and the Ladies Ministry at the church.
Gwen loved time spent with her family and will be missed by her two sons, Douglas (Linda) and Glenn (Judy), as well as by her number 3 and number 4, Warren Weeks and Allan Pooley; her brother, Chalmers "Chum" (Betty) Sears; granddaughter, Gayle (Brian) and her daughter, Alison; grandson, Carl (Tara) Crossman and their daughters, Meghan and Olivia; her in-laws, Angie (late Eyrol) Sears, Leona (Hubert) Smith, as well as by many cousins and friends.
Besides her parents, she was predeceased by her husband, Hilyard in 2000; brothers, Ronald, Carson, Duane and Eyrol and in-laws, Arvella and Barb. Other in-laws were, Glendon & Gertrude, Gladys & Jesse, Willard & Barb, Mary Lou, Edward & Judith, Rouel & Pearl and David & Marian.
Arrangements have been entrusted to Campbell's Funeral Home, 89 Bridge Street, Sackville, N.B. (364-8188). Visiting hours will take place at the funeral home on Friday, May 24, 2019 from 2-4 and 7-9 pm. The funeral service will take place at the Main Street Baptist Church on Saturday, May 25, 2019 at 2 pm with Pastor Andrew Swanson officiating. The burial will take place in the Sackville Cemetery.
Thank you to the Doctors and Nurses at the Sackville Memorial Hospital who were so kind to Gwen. Your kindness will be remembered.
In lieu of flowers, donations in memory of Gwen may be made to the Main Street Baptist Church, Midgic Baptist Church or to the charity of one's choice. On-line condolences & sharing of memories may be forwarded to the family through our website www.campbellsfuneralhome.com or by visiting the funeral home Facebook page.