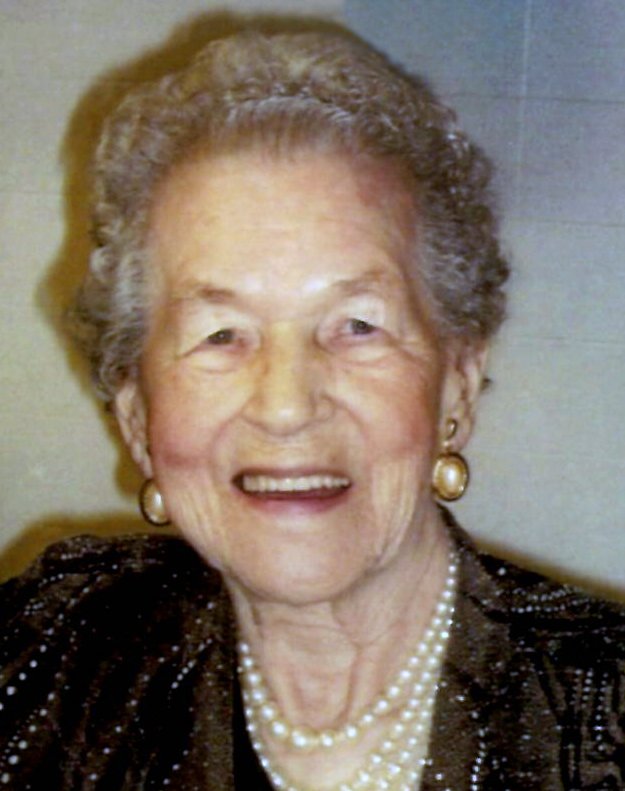 Obituary of Eileen Phinney
It is with deep sadness that we must announce the passing of Eileen Mae Phinney at the Drew Nursing Home on Monday, June 19, 2017. Eileen was 97 years of age.
Born on November 16, 1919, she was the daughter of the late Frank and Meta (Hicks) Beal.
Eileen will be lovingly remembered by her three sons, Ron (Loretta) Phinney of Ontario, Allan (Debbie) Phinney of Sackville and Billy (Janice) Phinney of Sackville; her daughter-in-law, Ricky Phinney of Sackville; her thirteen grandchildren, Kimberley, Tammy, Allison, Michael, Ricky, Randy, Sherry, Dion, JoAnn, Cheryl, Tricia, Nathan and Rebecca; her four step-grandchildren, Travis, Tammy, Tanya and April, as well as by several great-grandchildren.
Besides her parents, she was pre-deceased by her husband, William Phinney in 1992; her two sons, Walter Beal (his wife Jackie) and Daryl Phinney, as well as by her four sisters, Davene, Pearl, Edna and Beulah.
Arrangements have been entrusted to Campbell's Funeral Home, 89 Bridge Street, Sackville, N.B. (364-8188). Visitation will take place on Wednesday, June 21, 2017 from 1 pm until the time of the funeral service at 3 pm. The funeral service will be held at 3 pm with Pastor Hal Lowther officiating. Burial will take place in the Midgic Cemetery.
Donations in memory of Eileen may be made to the Midgic Baptist Church, the Midgic Cemetery or to the charity of one's choice. On line condolences & sharing of memories may be forwarded to the family through our website www.campbellsfuneralhome.com or by visiting the funeral home Facebook page.