Recommend Dora's obituary to your friends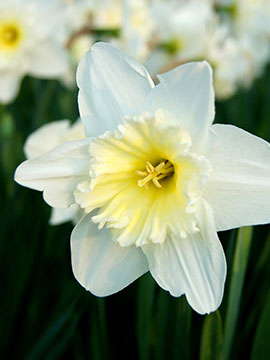 Obituary of Dora Pearl Wilson
Sackville, N.B.- The death of Dora P.(Estabrooks)Wilson, age 87, occurred on Sunday, July 1, 2007 at the Sackville Memorial Hospital.
Born in Middle Sackville, N.B. on June 30, 1920, she was the daughter of the late Cory and Florence (Riley) Estabrooks.
Dora was a loving housewife and mother and loved her grandchildren and great-grandchildren as well as her favorite dog "Cheeka". She enjoyed the outdoors and working in her flower gardens. Dora was a member of the Sackville congregation of the Jehovah's Witnesses.
She will be sadly missed by her two sons, Lawrence (Martha) Wilson of Fort McMurray, Alberta and Matthew (Joyce) Wilson of Stoney Creek, Ontario; three daughters, Cynthia Wilson, Sandra (Alan) Gilroy, both of Sackville, N.B. and Sylvia (Jim) Allen of Malden, N.B.; thirteen grandchildren and twelve great-grandchildren and several nieces and nephews.
She was predeceased by her husband Thomas in 1991; two daughters, Madeline Siple and infant Jeannette and her son Thomas Jr.; two brothers Baxter and Cory Estabrooks.
Arrangements are entrusted to Campbell's Funeral Home, 89 Bridge Street, Sackville, N.B. (364-8188). Visitation will take place on Tuesday, July 3, 2007 from 7-9 PM and Wednesday, July 4, 2007 from 2-4 and 7-9 PM at Campbell's Funeral Home. The Funeral service will be held from the funeral home on Thursday, July 5, 2007 at 2 PM with David Tower officiating. Burial will take place in the Four Corners Cemetery.
In lieu of flowers, donations in memory of Dora may be made to the Diabetic Association, Canadian Cancer Society, Heart and Stroke Foundation or to the charity of ones choice.
To send flowers to the family of Dora Wilson, please visit Tribute Store