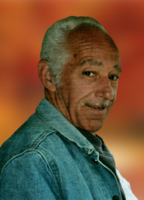 Richard Alan Baigent
It is with sadness that we announce the passing of Richard Alan Baigent, lately of Sackville, NB, after a very long struggle with early-onset dementia.
Born in a war-damaged England, Richard was transported as a young boy, along with his two older brothers, Tony and Bernie, to Smiths Falls, Ontario, by his parents Winnie and Harry. His sister Leanne joined the family after the boys left home and a widowed Winnie married Sandy Hendry. Disinterested in school, Richard followed his oldest brother Tony into the navy, and found himself in Halifax, where he met his wife, Marlene. Three children quickly followed, with a fourth just a few years after. All survive him: Christine (Scott) Ritchie; Sandra (Kirk); Rick (Laurie); and Donna (Paul). Some decades later he acquired six grandchildren: Ray, Kendra, Mitch, Sophie, Sequoia and Phoenix.
During his navy years, Richard travelled around the world, from Europe to Asia to Australia. He loved the sea. Upon retiring after 34 years in the military, he and Marlene moved to Sackville, having been introduced to the town by their dear friends, the Snowdons. In his very brief retirement, before his illness took over, Richard loved his vegetable garden and drinking coffee on the deck while admiring his backyard view of the Tantramar marsh. He was a tinkerer, a man of good humour and a very bad singer. He was capable of great acts of kindness and caring. May he finally get the answer to his greatest question: "Why me, Lord?"
Many thanks to the dedicated staff of the Drew Nursing Home in Sackville, where Richard resided almost eight years, and to his long-time one-on-one caregiver Ricki.
There will be no visitation or service at this time. If so desired, donations in memory of Richard may be made to the Drew Tantramar Foundation, Alzheimer's Society of New Brunswick or to the charity of one's choice. On-line condolences & sharing of memories may be forwarded to the family through our website www.campbellsfuneralhome.com or by visiting the funeral home Facebook page.