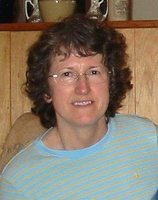 Heather Ann Weldon
Heather Ann Weldon of Fredericton, N.B., passed away at the Dr. Everett Chalmers Hospital at the young age of 67, from complications from her illness.
Heather spent her childhood in Sackville, N.B. where she also attended Mount Allison University. Her insurance career began in Saint John, where, through an interest in skydiving, she met her future husband Eric. Their first home was in Saint John, then Oakville, On, and eventually settling in Fredericton. Heather went back to University and completed her BA Degree in Education, then passionately obtained her Master of Education Degree in Educational Foundations in 2005.
There are many great memories of Heather: skydiving, skiing in the Rockies, her 60th birthday in Maui, visiting family and friends, and spending many summers at the cottage in Murray Corner. She loved animals, especially her beloved cats. Her faith was strong and kept her going during the last few difficult months of her life.
She will be sadly missed by loving husband, Eric Tucker; her brother, Michael (Frances) Weldon of Sackville, N.B.; her sister, Bonnie Weldon Florence (Tim Florence), Calgary AB; her nieces, Victoria Weldon, Sackville and Aleaha Florence, Calgary; her nephews, Owen (Shelly) Weldon, Calgary and William Weldon, Los Angeles, CA, as well as by her cousins, Anne (Stanley) Dixon and Alan Weldon. She was predeceased by her parents Jim and Lois Weldon, Sackville.
Funeral arrangements have been entrusted to Campbell's Funeral Home, 89 Bridge Street, Sackville N.B. (506) 364-8188. Heather's family invite you to attend a memorial service at the funeral home on Wednesday, January 10, 2018 at 2 pm with Rev. Lloyd Bruce officiating.
In lieu of flowers, memorial tributes may be made to the A.L.S. Society of New Brunswick and Nova Scotia. On-line condolences & sharing of memories may be forwarded to the family through our website www.campbellsfuneralhome.com or by visiting the funeral home Facebook page.
Special thanks to the nursing staff and doctors at the Intensive Care Unit of DECH who gave Heather such great care in her final days.